Xela Rederm (Mesotherapy Product)
This award-winning and medically proven treatment has revolutionized what we can expect from mesotherapy.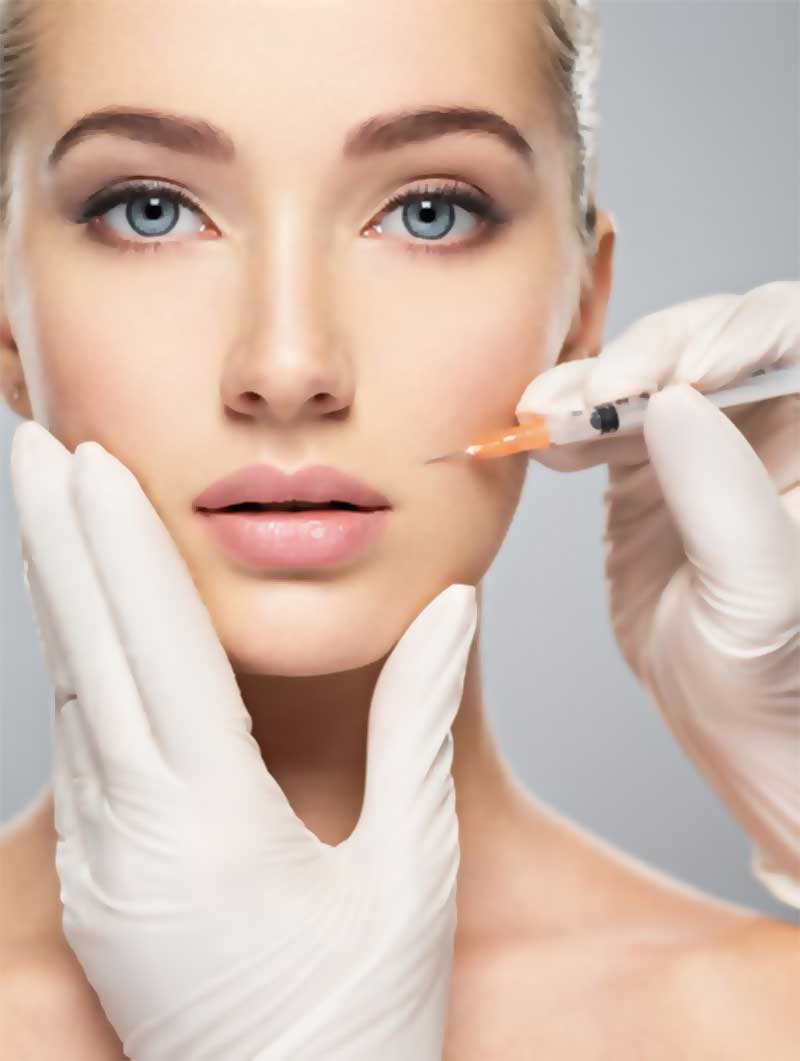 Before and after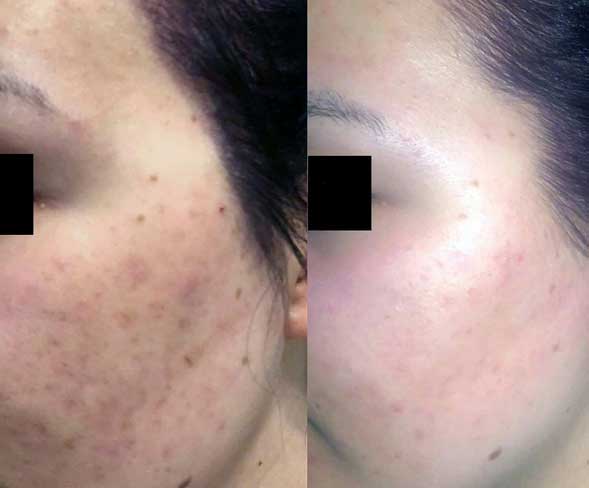 Before and after photos of mesotherapy with Xela Rederm 1.8% after just one treatment.
What is Xela Rederm?
Xela Rederm is the best of the best when it comes to skin regeneration.  This is a unique type of mesotherapy called "redermalization" which provides increased moisture and gives a natural glow to the skin.  Xela Rederm contains antioxidants and has an amazing effect on skin quality.  It improves the spread of fibroblasts (connective tissue cells) and cellular activity leading to increased collagen and elastin production, which is truly the elite of mesotherapy.  Hyaluronic acid is found in all living organisms.  But unlike our own hyaluronic acid, Xela Rederm consists of a very specially designed hyaluronic acid.  What is so special about this hyaluronic acid is its duration in the skin and its unique ability to bind water.  The result is that the skin is visibly glowing, tighter, more hydrated and rejuvenated even after a single treatment.
What areas can be treated?
Xela Rederm can be used on all skin types and areas where the skin is uneven and rough, sun damaged, dry, limp, inelastic and thin with wrinkles, acne, scarring, stretch marks, pigment spots and cellulite.
Face
Lips
Neck
Decolleté / décolletage
Hands
Arms
Knees
Thighs
How is the treatment performed?  How many treatments should I have?
The procedure employs use of mesotherapy where microinjections with very thin and short needles are placed directly into the skin.  A treatment program consisting of 3 treatments every 2-4 weeks is strongly recommended for absolute best results.  The amount of Xela Rederm and number of treatments varies from person to person and is dependent on a number of factors.
What results can I expect?
Xela Rederm evokes an absolutely superb permanent change in skin quality.  Unlike wrinkle treatments with Botox or procedures with hyaluronic acid filler, this is not something that disappears or loses its effect with time.  In several published clinical studies, the effect of Xela Rederm has been well demonstrated and documented.  The documented effect on your skin comes mostly after the third treatment, but some people may also experience a significant effect already after the first treatment.  When the effect of Xela Rederm does come, you will notice amazing improvements in skin health, quality, elasticity, texture and strength.
Pricing?
Xela Rederm 1.1% (for under the eyes), one treatment: NOK 3500,-
Package offer with 3 treatments: NOK 6500,-
Xela Rederm 1.8% (for the face), one treatment: NOK 3500,-
Package offer with 3 treatments: NOK 6500,-
Xela Rederm 2.2% (for neck, chest / décolleté, shoulders): NOK 3500,-
Package offer with 3 treatments: NOK 6500,-
Why choose treatment with Xela Rederm at ProDerma Scandinavia?
Mesotherapy is associated with some injection-related complications: swelling, hematoma (bruising), lumps, erythema (skin redness), hyperpigmentation, infection, granulomas (nodules of inflammatory cells) and scarring.  Although extremely rare, in the worst case very serious complications can occur: ischemia (restriction in blood supply), necrosis (cell and tissue death) and blindness due to arterial occlusion (complete artery obstruction) and embolization (clot formation).  Therefore, it is extremely important for you as a patient to choose a certified aesthetic doctor to be absolutely confident that you are in safe hands and will receive the highest quality treatment.
Disclaimer
The above information is given as guidance as a part of the decision-making process and is not an exhaustive description of the procedures and treatments.  Information shall be up to date at the time of publishing and will be updated at our discretion.  Our doctors will assess and determine your suitability before treatment.  Consult The Norwegian Pharmaceutical Product Compendium (Felleskatalogen AS) for complete information about any described medicine.  All rights reserved.