Profhilo
Over time, the youthful appearance of the skin fades as a result of a natural aging process. The skin becomes thinner, loses its original elasticity, becomes loose and wrinkles begin to develop.
Profhilo is the latest in anti-aging injection treatments that everyone is talking about.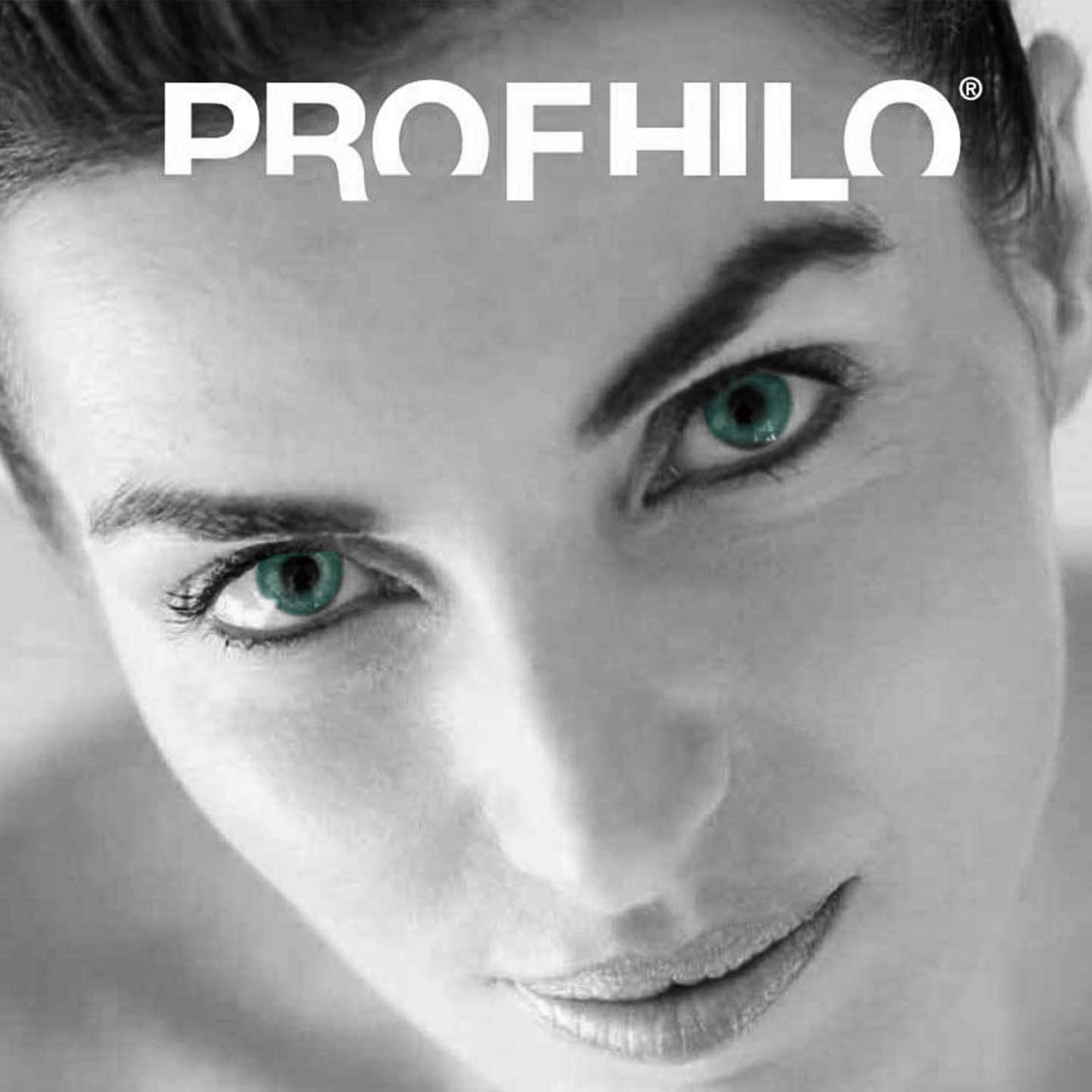 What is Profhilo?
Profhilo is the first BDDE-free (chemical additive), stabilized and injectable hyaluronic acid-based product for the treatment of saggy and lax skin.  Profhilo is not a filler or a biorevitalizing product, but an innovative injection therapy that has created a new injection category: biomodelling; it restores the level of hyaluronic acid naturally found in the skin.  Profhilo has a structure that allows it to spread over a large area of ​​the skin which gives more moisture and at the same time tightens the skin.  With the highest concentrations of hyaluronic acid on the market, the skin is revitalized and moisturized and the aging and limp tissue remodelled from the inside.
How does Profhilo work?
Profhilo acts as a biostimulator with anti-age effect.  As a stabilized product, Profhilo stays in your skin for 28 days.  During this time, 4 different types of collagen and elastin are stimulated by slow release of ultra-pure hyaluronic acid.  The skin's own collagen production is increased by as much as 400%!  The stimulation results in significant tissue improvement with a firming / lifting effect on the tissue.  This gives a natural result without building volume like a traditional filler does.
What areas can be treated?
Like mesotherapy, Profhilo can be applied to the entire body, but it has the best documented effect on the face, neck, hands and upper arms.
What results can I expect?
You'll notice immediate and long-term improvement of the skin's texture, quality and firmness whilst lines are minimized.
Clinical studies show that the skin's structure, elasticity and moisture balance are significantly improved with each Profhilo treatment.
How is the treatment done?
The manufacturer has developed its own injection technique that minimizes the risk of complications and maximizes the spread of the product through the skin.  The treatment takes only about 10 minutes and applied at 5 points on each side of the face, 10 points are applied on the neck.
Side effects?
Because Profhilo is injected directly under the skin, it causes little pain and there is virtually no risk of bruising or other complications.
What should I do after a Profhilo treatment?
Profhilo is a simple and fast treatment with no downtime or treatment marks that take time to heal.
How many treatments should I get?
A course of 2 treatments over 2-4 weeks is recommended.  For some patients, 3 treatments will be needed for optimum effect.
The duration of a Profhilo treatment course is 6 months before maintenance is required.
Am I a candidate for treatment with Profhilo?
Anyone who shows signs of skin ageing and who is suitable for treatment with filler or mesotherapy is also suitable for treatment with Profhilo.  Once injected, the product immediately begins to spread through the skin due to the high concentration of hyaluronic acid and its cohesive properties.  The BAP technique in which Profhilo is administered is a very effective and simple technique for people who do not feel comfortable around needles.
Who cannot receive Profhilo treatment?
The treatment can be applied to all skin types and all age groups, but is not given to people with inflammation in the treatment area, immune / autoimmune diseases, pregnancy / lactation, or if there is a known allergy to hyaluronic acid.
Price?
A treatment with 2 mL costs NOK 4500,-
Why choose ProDerma Scandinavia for your Profhilo treatment?
As with the other treatments offered by ProDerma Scandinavia, this is a treatment best performed by a certified aesthetic physician familiar with the proper administration techniques required for achieving optimal effect.
Disclaimer
The above information is given as guidance as a part of the decision-making process and is not an exhaustive description of the procedures and treatments.  Information shall be up to date at the time of publishing and will be updated at our discretion.  Our doctors will assess and determine your suitability before treatment.  Consult The Norwegian Pharmaceutical Product Compendium (Felleskatalogen AS) for complete information about any described medicine.  All rights reserved.